DUI and DWI Criminal Defense Lawyer in Los Angeles
Accused of DUI or DWI Crime offense in California State or Federal Court?
DUI and DWI Crime Defense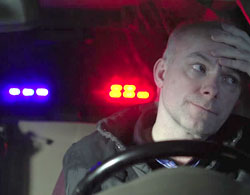 My Firm handles DUI allegations with great success. We will help you obtain reductions in the charges, dismissal or win at trial through the use of the right experts and defenses.
Driving under the influence (DUI), driving while intoxicated (DWI), drunken driving, drink driving, drunk driving, operating under the influence, drinking and driving, or impaired driving is the crime of driving a motor vehicle with blood levels of alcohol in excess of a legal limit ("Blood Alcohol Concentration", or "BAC"). We have experience in all such allegations, which are technically criminal accusations.  If you choose to, I can represent you in court without you even having to go to court.  We will represent you in front of the DMV as well to stop the suspension of your license. We will advise and help you every step of the way through your case.
You only have 10 DAYS from the date of arrest for me to demand a hearing in front of the DMV to stop your license suspension.  Call us now to discuss your case and start your defense against these charges.
Our fees are competitive and reasonable while continuing to provide you the best defense and advice.