Law Offices of Shaun Khojayan & Associates, P.L.C.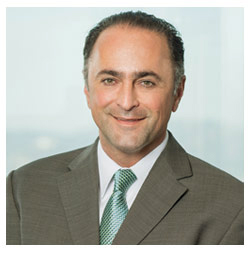 Shaun Khojayan
Mr. Khojayan earned his J.D., with Distinction, from the University of the Pacific. As a trial lawyer from 1998-2002 for the Federal Defenders of San Diego, he conducted numerous federal felony trials with most resulting in not guilty verdicts. He has also authored and argued appeals before the Ninth Circuit Court of Appeals gaining reversals in several cases.  After working as a trial lawyer with the Federal Defenders, Mr. Khojayan joined the nationally known plaintiff's class-action law firm of Milberg, Weiss, Bershad, Hynes & Lerach LLP where he litigated securities class action lawsuits. Within Milberg Weiss, Mr. Khojayan was part of a select group of lawyers that handled complex, shareholder lawsuits involving mergers and acquisitions, in addition to his securities class action case load. In 2004, Mr. Khojayan opened his own practice in Los Angeles, California, where he defends clients against complex criminal accusations and litigates complex civil lawsuits. Mr. Khojayan is a member of the National Association of Criminal Defense Lawyers, Association of Trial Lawyers of America and the California Lawyers Association. Mr. Khojayan is also the creator of the JurySelectionPro to help attorneys select the right juries for their cases. The  JurySelectionPro is a direct result of his trial experience and the methods he has used to consistently and effectively select the best juries for his cases.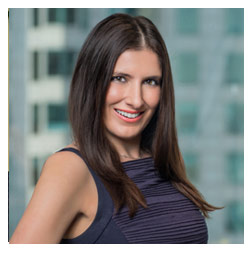 Aleen Khojayan
Aleen Khojayan is an excellent lawyer and an asset to the Firm. She attended the University of Southern California on various scholarships including the prestigious Town & Gown Scholarship. Ms. Khojayan graduated with Summa Cum Laude Honors while receiving Bachelor of Arts degrees in both Sociology and Spanish and a Minor in Business. Ms. Khojayan then earned her law degree from Southwestern Law School where she was a Paul Wildman Scholarship recipient. She has previously worked at the insurance defense firm of Robinson Di Lando where she gained experience in civil litigation. Ms. Khojayan handles complex civil litigation. She prides herself on her detailed and thorough legal work on behalf of her clients. She speaks Spanish and Armenian fluently.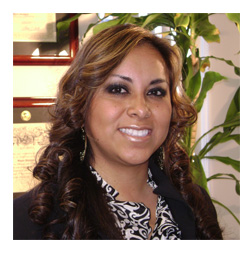 Gracie Mena
Gracie Mena works as a paralegal for the firm. Gracie Mena's duties include preparation of personal injury cases, civil litigation, and immigration cases including H-2 Visas and applications under the DREAM ACT  or the Development, Relief, and Education for Alien Minors Act (http://dreamact.info/and http://www.csac.ca.gov/dream_act.asp)  She helps maintain contact with clients and lawyer throughout the entire case.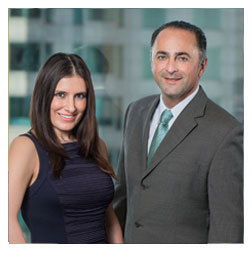 Shaun Khojayan and Aleen Khojayan continue to keep abreast of the latest developments in the law.
In addition to trial and appeal experience, Mr. Khojayan and Ms. Khojayan have attended and participated in seminars and conferences over the years, including:
Capital Case Defense Seminars 2010, 2011, 2012, 2016
Competency Issues in Capital Cases 2012
Legal Developments in Post-Conviction Appeals 2012
Psychotic Disorders as Defenses in Criminal Cases 2012
Race Issues in Criminal Cases 2012
Discovery Obligations from the Prosecution and Defense 2012
National Criminal Defense Lawyers Defending Drug Cases Seminars 2010, 2012
RICO Discovery Complexity and Expert Issues 2011
Preserving Sentencing Issues for Appeal (Federal) 2013
Combating the Surveillance State In Criminal Proceedings 2018
Defending Cases with Body Cameras 2018
Challenging Government Hacking in Criminal Cases 2018
Digital Evidence: GDPR and the Cloud Act 2018
Social Media Monitoring in Criminal Cases 2018
Challenging Facial Recognition Technology 2018
Federal Criminal Defense Seminar 2018
Litigating Mental Health in Criminal Cases 2018
U.S. Supreme Court in Review 2016
Federal Sentencing and BOP Placement 2016
Negotiating Effective Non-Prosecution Agreements 2015
Turning the Tables on the Government 2015
Association of Federal Defense Attorneys' Sentencing Alternatives in Federal Court: CASA and STAR Programs 2015
Association of Federal Defense Attorneys' Federal Bureau of Prisons Designation Process 2015
SEC Investigations and Criminal Cases 2015
Impact of California Prop 47 on Federal Criminal Defense 2015
Association of Federal Defense Attorneys' White Collar Roundtable 2014, 2015
Association of Federal Defense Attorneys' Supreme Court Update 2013, 2014, 2015
Motions to Suppress Wiretap Evidence 2015
Association of Federal Defense Attorneys' Representing Clients in Federal Proffer Sessions 2014
Association of Federal Defense Attorneys' Ninth Circuit Case Law Updates 2013, 2014 (presenter)
Association of Federal Defense Attorneys' Second Circuit Case Law Updates 2014
Defending Fraud without Pleading to Deportation 2013
Federal Bureau of Prisons Issues and Solutions 2014
False Confessions 2016
Investigating Juror Misconduct 2016
Fraud and Immigration Consequences 2013
Rule 15 and Foreign Depositions in Federal Court 2016
Classifying Prior Convictions Under the Federal Sentencing Guidelines and Statutes 2013
Social Science and Sentencing 2016
Sentencing Mitigation 2016