Drug & Narcotic Criminal Defense Lawyer in Los Angeles
Accused of a Drug or Narcotic Crime in California State or Federal Court?
Drug and Narcotic Crime Defense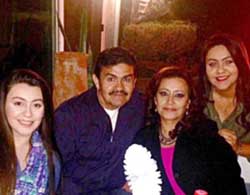 Individuals convicted of drug crimes can face jail and prison terms, fines, probation, deportation, mandatory treatment programs, registration as a drug offender, and/or regular drug testing. Drug offenses include Methamphetamine, Cocaine, Pseudoephedrine, Marijuana and Other Drug Distribution for Sale and Possession Offenses.
The Law Offices of Shaun Khojayan and Associates, P.L.C can defend your case successfully in both State and Federal Court. We will analyze and investigate all facts, research and file the motions to suppress wiretap and search warrant evidence to exclude such evidence from your case. We will hire the necessary experts to address each aspect of the case from fingerprint experts to criminal organization experts to defend the more serious charges.
I have won many Federal jury trials with clients facing
mandatory minimum sentences in prison.
They were fully acquitted and able to go on with their lives without any consequences. I would use those same skills and experiences to defend your case to the best of my abilities.
We handle drug cases throughout Southern California and the United States, including State and Federal Courts in Los Angeles, Orange County, San Diego, and Riverside counties.