SEC Investigation Defense Lawyer in Los Angeles
Accused of White Collar and Financial Crimes in California State or Federal Court?
White Collar and Financial Crime Defense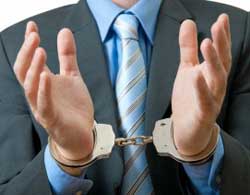 Shaun Khojayan and Associates, P.L.C. defends people accused with many types of White Collar and Financial Crime. These crimes can have a damaging effect on the wrongfully accused as they can face jail, fines and loss of their careers.
Shaun Khojayan and Associates, P.L.C. will defend each white collar and financial crime case vigorously and analyze each piece of evidence thoroughly. Often we will hire the right experts, accountants, and forensics team to advise as to other avenues of defense. Our experts have backgrounds that can withstand scrutiny at trial.
Our defense lawyers handle the defense of all white collar and financial charges including:
Tax Fraud & Evasion

Wire & Mail Fraud

Identity Theft and Assumption Deterrence Act of 1998

Fraud and Related Activity in Connection with Computers

Grand Jury Representation

Corporate Governance

Securities Fraud including criminal accusations stemming from based in the Securities Act of 1933

Money Laundering

Embezzlement and Theft

Bribery, Kickbacks and Public Corruption

We are able to defend businessmen and politicians against accusations of giving or accepting bribes. We are prepared to defend every aspect of your case and are committed to protecting your future.

Extortion

Extortion (California Penal Code Section 518) is generally known as "blackmail." Extortion is the obtaining of money or property from another by threats of future harm. Threats may include threats of bodily harm to the victim or a third party or demanding money from the victim.

Extortion in California State Court is punishable by two to four years in state prison and or fines of up to $10,000 or more. Attempted extortion can be prosecuted as a misdemeanor or felony (known as a wobbler offense) and is punishable by up to one year in the county jail or 16 months to three years in state prison. Extortion can also be prosecuted as a federal offense under the Hobbs Act. Extortion involving demands made by individuals, as well as government officials using telephones, U.S. mail, the internet, or any instrumentality of interstate commerce would fall under the Hobbs Act and be prosecuted by the federal government. The maximum punishment for federal extortion is twenty years imprisonment.

Credit Card Fraud

Credit card fraud is a form of identity theft that involves an unauthorized taking of another's credit card information for the purpose of charging purchases to the account or removing funds from it.

Application fraud refers to the unauthorized opening of credit card accounts in another person's name. Account takeovers typically involve the hijacking of an existing credit card account by obtaining enough information about a victim to change the account's billing address. The perpetrator then subsequently reports the card lost or stolen to obtain a new card and make fraudulent purchases with it.

Skimming occur when, typically, a business's employees illicitly access customers' credit card information. These employees then more often sell the information to identity thieves.

Online purchases allow perpetrators to make an unauthorized purchase without a credit card. Electronic databases may also be hacked putting the security of many accounts at risk at once.

Credit card fraud may be prosecuted in State or Federal Court. This Firm will defend every aspect of your case, from viewing the surveillance tapes, subpoenaing needed records and tapes, and attacking the validity of search warrants. If convicted, you can face jail, prison, fines, probation, or community service.

Health Care Fraud

Health care fraud typically involves the filing of dishonest health care claims. For example, they can involve false prescriptions, false billing, false or duplicate claims, and accepting or giving kickbacks for member referrals.

I have personally handled cases involving health care fraud and have gone to trial on these issues. This firm can defend you vigorously against such accusations and defend your license and name in the process.

Mortgage or Loan Fraud

Mortgage fraud involves a deceiving act to obtain favorable results. Some examples of this type of many types of mortgage fraud include:

– Home buyers inflating their income information on loan applications;

– Real estate developers or Appraisers providing deceptive information;

– Mortgage brokers providing false information to banks;

Mortgage and Loan Fraud can be very complicated and based on the interpretation of contract terms. This Firm has experience in the defending real estate related mortgage and loan fraud accusations. We can attack the false accusations and minimize the purported loss to reflect the true events. Call us early to begin the defense of your case. (800) 274-4290

Immigration Fraud

Immigration fraud accusations usually involve a falsified visa or citizenship application or legal status application by use of false names or marriages.

Immigration fraud is a federal offense under 18 U.S.C. §1546: whoever (1) forges, counterfeits, alters, or falsely makes any fraudulent visa, border crossing card, or other immigration document; or (2) knowingly utters, uses, attempts to use, possesses, obtains, accepts, or receives any fraudulent immigration document; or (3) when lawfully applying for any immigration documents, knowingly makes a fraudulent misstatement as to a material fact on the application or supporting affidavit, commits the offense of immigration fraud.