Los Angeles Criminal Defense Lawyer Shaun Khojayan & Associates, P.L.C.







ARRESTED, ACCUSED or CHARGED WITH A CRIME?
Shaun Khojayan and Associates, a Criminal Defense Law Firm, based in Los Angeles will help you early in your criminal defense matter. We provide criminal defense representation in California State Courts and all United States Federal Courts. Contact us by secure web form or
CALL NOW FOR INITIAL FREE CONSULTATION IN PERSON OR BY PHONE AT (800) 274-4290
A Federal Indictment accusing Attorney Shaun Khojayan's client of allegedly conspiring to distribute 26.8 kilograms of cocaine and 1,296 pounds of marijuana has been dismissed.
The defendant, a cabinet maker and an U.S. Citizen since 1977, faced 10 years minimum in prison. Mr. Khojayan and his client demanded a trial.
The indictment alleged that government agents and local sheriffs found 26.8 kilograms of cocaine and 1,296 pounds of marijuana hidden in the defendant's warehouse unit and van. United States v. Torres et al., 12-cr-00964-DMG (Indictment). More…
The Los Angeles District Attorney's Office has dismissed heroin distribution charges against Mr. Khojayan's client due to illegal wiretap applications from the Riverside District Attorney's Office. In August 2015, the defendant, a 20 year legal permanent resident, was charged in California Superior Court with heroin trafficking. The Los Angeles District Attorney demanded a prison sentence of at least 8 years from the defendant. Any drug trafficking conviction would also mean deportation. The charges were based on phone conversations recorded from illegal wiretap applications sought in Riverside. More…
Los Angeles, CA – A Federal Indictment accused an individual of conspiracy to distribute marijuana, importation of marijuana, and possession with intent to distribute 4,085 lbs of marijuana.
The defendant had been facing a 10 year mandatory minimum sentence. After the jury's verdict, the defendant was free to go home. More…
SANTA ANA , CA – In front of the Honorable Judge Andrew J. Guilford in the U.S. District Court located in Santa Ana, Orange County, California, Federal Criminal Defense Attorney Shaun Khojayan successfully reduced his client's sentence for his participation in a large scale cocaine and methamphetamine distribution from 20 years in prison to 27 months. More…
Attorneys Shaun Khojayan and Aleen Khojayan explain why the Right to Remain Silent and consultation with an attorney are important before answering any police questioning. More…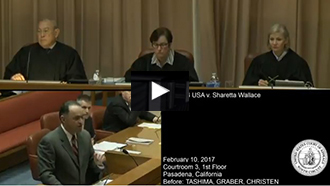 Mr. Khojayan defended his client in a Medicare Fraud case through appeal at the Ninth Circuit Court of Appeals. The defendant had worked at an ambulance transportation company that billed Medicare for transportation of dialysis patients that were suffering from End Stage Renal Disease. More…
Los Angeles Federal Criminal Defense Attorney Shaun Khojayan and Attorney Aleen Khojayan discuss Character Reference Letters. More…
Los Angeles Federal Criminal Defense Attorney Shaun Khojayan and Attorney Aleen Khojayan discuss Grand Jury Subpoenas. More…
Los Angeles Federal Criminal Defense Attorney Shaun Khojayan and Attorney Aleen Khojayan discuss How to Present a False Confession Defense. More…