HEROIN TRAFFICKER'S SENTENCE REDUCED FROM MANDATORY MINIMUM 10 YEARS TO 14 MONTHS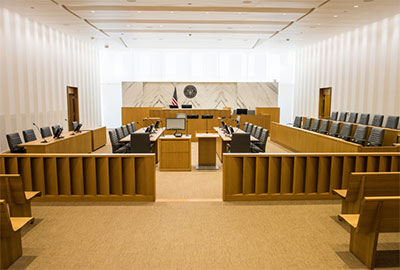 FEBRUARY 26, 2018 – LOS ANGELES, CA — The client was part of a larger conspiracy to help transport heroin within the United States. On this occasion, a DEA informant in Colombia said that the client, a mother working in Los Angeles, was the contact to help arrange the transfer of 2 kilograms of heroin to Chicago, Illinois. An undercover agent made arrangements with her to pick up the heroin from her contact. The heroin was obtained and she was arrested one year later.
After her conviction, Mr. Khojayan argued to the Honorable John F. Walter that his client had no prior criminal history, a long work record, a family to care for, had not earned any money from the offense, had been involved only as a favor to repay someone else for the funeral expenses paid on behalf of her father, she would be deported as a result in any case and that incarcerating her for multiple years would cost tax payers over $200,000. Based on these arguments, Judge Walter sentenced her to only 14 months in custody rather than the six years that the government had offered at the start of the case or the recommended mandatory minimum sentence of 10 years.